Illustration of a biblical story: 
Abraham and the Three Visitors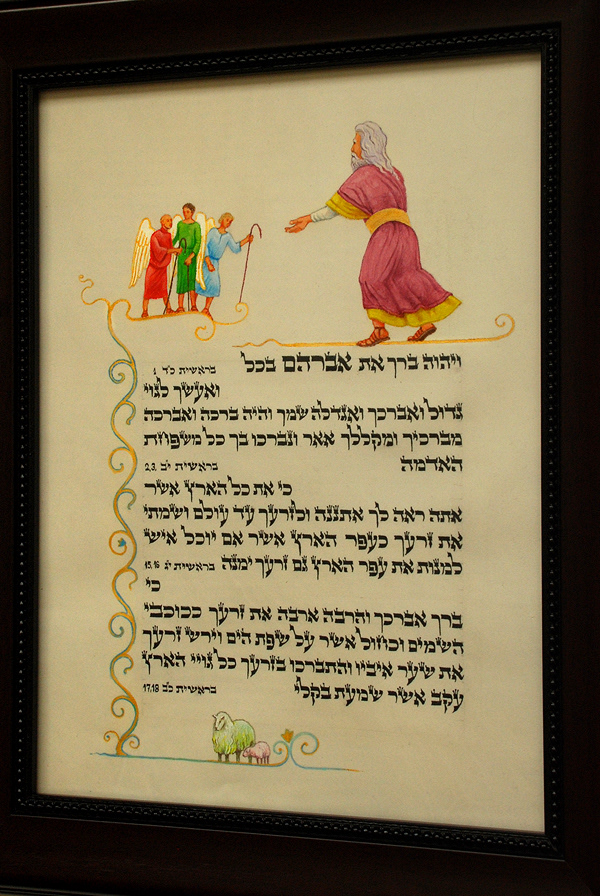 Have you ever held a piece of parchment in your hands?
Very thin, soft, warm and gentle material. It's already an art in itself.

The Hebrew text was written by Benyamin Ricardo, a highly professional scribe, who introduced me to the ancient technology of drawing on parchment. It's like traveling back in time to 1300s-1400s with consciousness and certainty of a 21st century human being. No heaviness, gloom, monsters or scared faces. Simple. Light.
The parchment size is 8.5' x 11'
Scribe ink for parchment, acrylic and egg tempera