Masks for Russian Avant-Garde Absurd Play
["Elizaveta Bam" play by Daniil Kharms]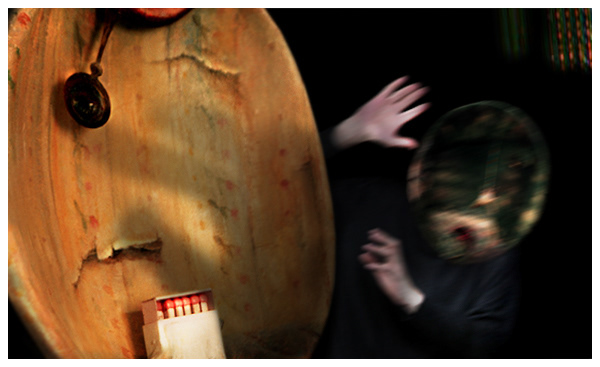 Objective:

Non-conventional stage design for an intentionally small space.
SOLUTION:

Masks. Each mask shows its character personality, and at the same time serves as theatrical scenery of the play.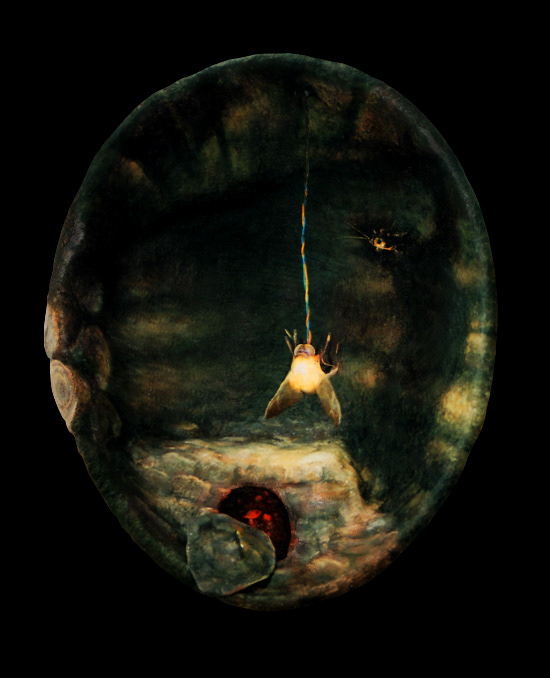 These large masks ha

ve uncommon con

cave shape.
Openings for eyes are well disguised and not visible to the public.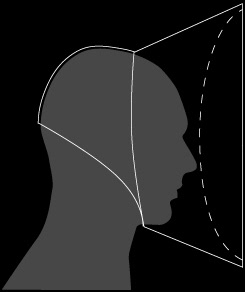 Materials: aluminum mesh, plaster, cloth, acrylic, card board, tree roots, Lycra fabric.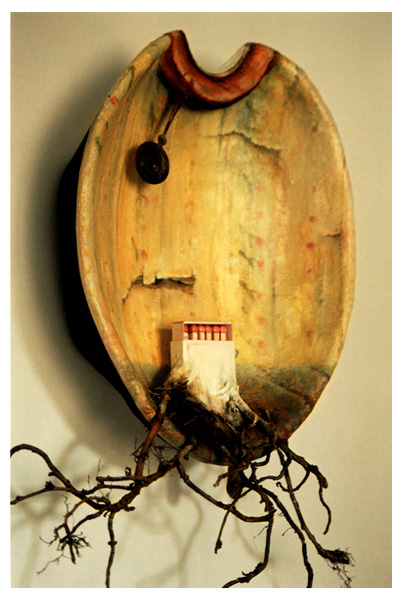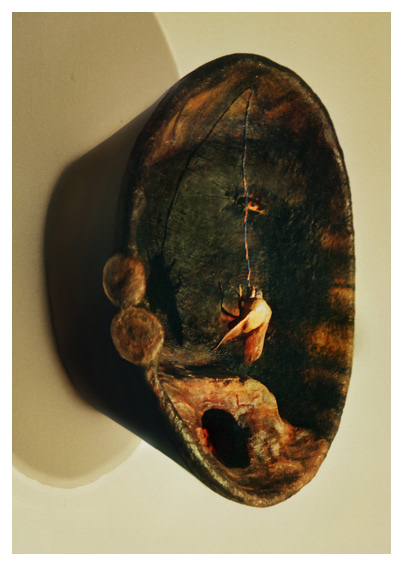 Daniil Kharms

was one of Russia's most important writers of the 1920-30s and a source of inspiration for absurdist playwrights Eugène Ionesco and Samuel Beckett. "Elizaveta Bam" prefigures the atmosphere of Kafka's short stories and Ionesco's theatre of the absurd. Written in 1929, the play was a harbinger to Stalin's repressions that took the lives of 40 million people.